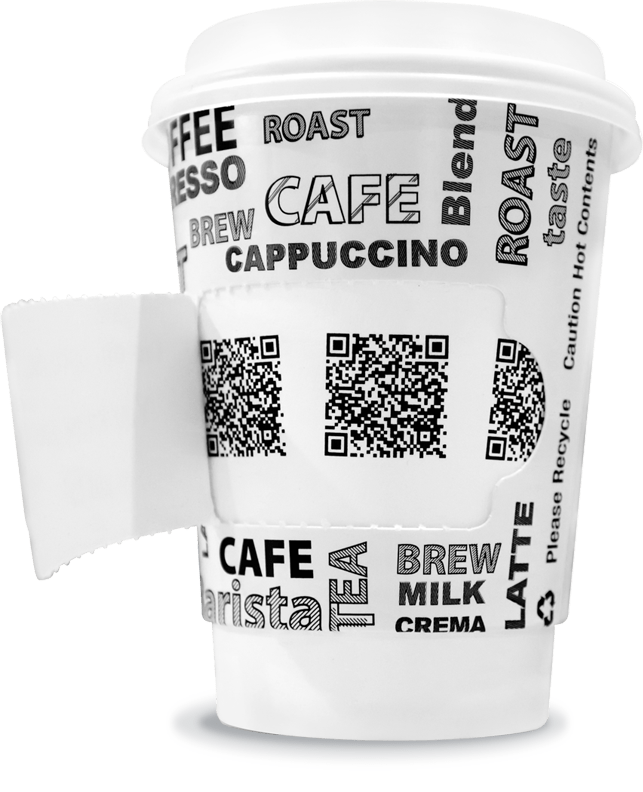 A coffee cup like no other
Ukonekt Cups
you're holding the future in your hands!
Active Difference makes paper cups, lots and lots and lots of paper cups. For a long time we were looking for a way to make our cups more interesting – other than printing a great design on them there was very little you could do.
Until now!
Working with some very clever people, coffee cups are no longer just coffee cups. We've managed to couple up some very smart software with our printed cups to offer something that hasn't been done before – Ukonekt Cups!.
It's no secret that in today's digital economy, the customers are connected, empowered, socially networked, and incredibly informed. More so than ever before you need to Reach and engage with your customers like never before and UKonekt Cups does exactly that.
This is now our new view on packaging, no longer a commodity, not just a cost to a business but a tool, a tool to engage and reward customers for their business and give them unique experiences and lots of interesting things to tell their friends about. Packaging will never be the same again!